Team Awards
The 'Engineering The Change' category under the Digital Engineering Awards recognizes the collective genius of the incredibly ingenious engineering teams who have risen to the futuristic challenges of today's digital world.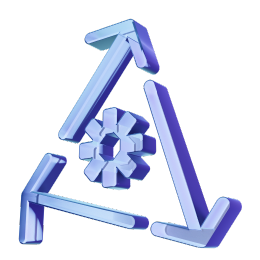 Digital Transformation of the Year
Champion
Openreach Ltd.
Project Orion by BT Digital for Openreach
Project ORION at Openreach is transforming the United Kingdom's digital networks through GBP 15 billion investments across state-of-the-art digital products, helping deliver significant efficiency improvements through a reduction in broader network planning and survey journey times. With an aggressive target to reach 25 million premises by December 2026, it has already covered 7.2 million homes and businesses, driving enhanced delivery paradigms and a 60 percent efficiency improvement rate. Since ORION was visualized as being accessible to the widest user groups across the UK, it is built on a cross platform solution (device and platform agnostic) which can be easily accessed by users (using BYOD). The technology stack chosen to deliver this transformative paradigm includes React Native, Redux, Typescript, Node JS and low code, platform-based, cross platform apps that can run on iOS, Android and Windows. For driving Right-First-Time paradigms and setting new industry standards in the telecommunications domain, Project Orion is recognized as the Digital Transformation of the Year.
Challenger
American Honda Motor Co., Inc. / Honda Marine
HondaLink® Marine
American Honda has embraced the world of remote connectivity, linking handheld devices to automobiles, trucks, and power equipment. Now, Honda Marine brings the power of connectivity to boats with HondaLink® Marine—connecting enthusiasts to watercraft with a multi-featured, user-friendly interface that helps make boating easier, more convenient, more social, and more fun than ever; and solving the boating club industry's challenges around obsolete or no systematic data availability across live location, weather patterns, over-speeding, time-up reminders, customer preferences, and boat services management. Further, the HondaLink® Marine addresses customer concerns around unexpected breakdowns, theft, and a lack of visibility around engine service records. The Honda R&D and Engineering team has leveraged complex engineering paradigms to fuse multiple sensors and data integration during the engagement. The resultant system design leverages long-term evolution (LTE) and satellite data for reporting the range and use of motorboat engines on the HondaLink® Marine smartphone application, empowering owners with complete remote monitoring capabilities and ownership information for their boats irrespective of time and location. HondaLink® Marine takes Honda from a top manufacturer of world-class, reliable outboards to a class-leading propulsion systems provider that helps boat owners make the most of the future of boating. With the capacity to be leveraged across similar sized boats from other manufacturers and the ability to drive social media integrations, the HondaLink® Marine solution is a major example of a Digital Transformation Program of the Year.
Microsoft
Microsoft's East Smart Campus
The digital transformation program at the East Campus represents Microsoft's journey to redefine work, creativity, and innovation paradigms by creating experiences around human behaviors. It involves merging the built (physical) landscape with the digital environment, leveraging data from 120,000 sensors across multiple space types to engage and create a delightful experience for all and anyone who come into contact with its buildings. These experiences will be replicated across Microsoft's offices and campuses globally. In addition to redefining the experience in the built environment, the digital transformation program has led to the creation of a Digital Integration Platform (DIP), which manages over 500,00 Digital Twins dealing with over 40,000 API calls a day. This extensive rate of operations is expected to grow exponentially as more building are onboarded onto the platform. Microsoft's East Smart Campus is therefore transforming the future of workspaces and employee experiences with a goal of not only higher productivity, but also a place to innovate for the future.
Commendable
Airbus
Skywise
A 7-year transformation journey, Skywise from Airbus helps improve operational efficiency, reliability, safety, scalability, and sustainability by redefining data-driven, transparent decisions at an organization level. It also integrates diverse aviation actors (Airlines, Authorities, MROs and Suppliers) to improve Aircraft products and services through data-powered collaboration and delivers enhanced aircraft operability metrics (e.g., optimizing licenses). Skywise at glance represents: 1700 data scientists, more than 10 global partners (Certified partners, app editors), 27,000 users, 10,000+ aircrafts connected. For enabling innovation, driving culture change, promoting technology adoption, facilitating training, and powering new business models, Skywise from Airbus is a Digital Transformation Program of the Year.
Dover Corporation
Connected Factory Solution
Dover Corporation's connected factory solution involved creation of consistent nomenclature tags across all its manufacturing sites to develop a connected machinery landscape requiring minimal manual intervention, and leveraging the data captured to measure true availability for improving overall OEE benchmarks. This helps streamline the Industry 4.0 landscape for discrete industrials with high-variety, low-volume production. Dover is a diversified industrial manufacturer with multiple operating companies and the opportunity for production transformation that this project offers is significant. Starting with 20-40% OEE improvements, the engagement aims to collect the data that will enable the creation of common machining centers and optimize production scheduling across locations. Driving significant improvements across the board, the connected factory solution from Dover Corporation is a Digital Transformation of the Year.
Sky UK
Digital Network Enabler
The Digital Network Enabler from Sky UK is helping streamline network interactions for driving enhanced change orchestration and is redefining the digitizing of the end-to-end business workflows. Born digital companies today employ one person for every 10,000 devices installed in their technology infrastructure, as compared to traditional enterprises and telecom operators who need one person for every 100 devices on an average. This 100X advantage is made possible by the digital natives, who leverage extreme levels of automation tooling, DevOps working practices and software-defined infrastructure at the heart of their technology operations. At Sky, this transformation journey is being supercharged by digitizing the end-to-end process on DNE and drawing it on a BPA (Business process automation) tool where one can seamlessly allocate each activity in the process to a group, person, or system. By facilitating critical network consistency, the DNE is redefining operational efficiencies and delivering paradigm-shifting levels of automation for maintaining infrastructure reliability and resilience. The solution's capabilities in illustrating the ease of network migration maintenance underscores its claim as the Digital Transformation of the Year.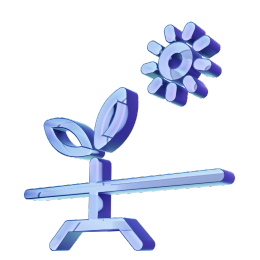 Top Sustainability Initiative Award
Champion
Eaton Corporation
Eaton's Positive Impact Framework
Eaton's Positive Impact Framework (PIF) helps minimize the environmental impact of new product development, setting the engineering framework to move beyond statutory compliance requirements while ensuring higher efficiency, safety, and reliability of products and solutions supplied to its customers. The company has committed to spend billions of dollars on developing new products with improved sustainability features. As a result of the PIF adoption, the average carbon footprint indexed has been reduced over the last two years by almost 10% of carbon dioxide equivalents with 5.1 percent of carbon dioxide reductions achieved by new products released in the last 10 months. With its proven capability for delivering significant carbon savings, Eaton's Positive Impact Framework is a Top Sustainability Initiative.
Challenger
Airbus
AirScout
Aviation is under pressure to reduce its climate impact, with a goal of net-zero carbon emissions by 2050. This transition to sustainable aviation is questioning the ecosystem's business models. Airbus is exploring digital solutions to assist in monitoring environmental footprint and accelerating the decarbonization journey. With AirScout, the team is creating a high fidelity digital replica of aircraft operations, which leverages big data technologies to compute flight emissions based on real air traffic, augmented with algorithms and models. With a range of reliable emissions and business viability metrics, users can assess the sustainability of any single flight or have a more global view of a route, airline's fleet or network performance.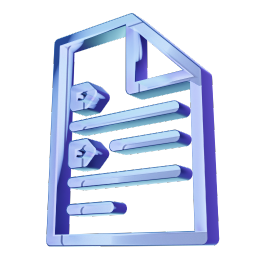 Digital Engineering Project/Program of the Year
Champion
Dover Corporation
Digital Customer Experience Program
The Digital Customer Experience Program at Dover Corporation has helped create, deliver, and ensure a seamless experience journey for distributors and end customers. It has helped make the order processing sites 3 times more findable and the content and flow 7 times more engaging, making it 2 times easier for buyers to make their desired purchase. The scale, ambition, and velocity of the Digital Customer Experience Program makes it a Digital Engineering Project of the Year.
Challenger
ExxonMobil
Digital Reality Ecosystem
DRE is a complex interconnected network of data (3D core) that allows asset information to be modular to systems, open to integration, and agnostic to platforms based on industry standards that allows ExxonMobil to leverage corporate scale and integration. DRE Pillars aim to: o Centralize Storage o Democratize Capture o Translate through Automate Pipelines o Consume Anytime Anywhere Current state prevents digital re-use of data. Data can be of different types: laser scanning data, geospatial scanning data, design data and others. This is stored across different formats, either on storage drives, over LAN, on site, or across different platforms. Its delivery mode is again different, depending on final consumption: training, model reviews, visual asset management. DRE enables future digital re-use. The data captured from different sources like laser scan, design data is stored centrally, in API driven storage. The data is delivered autonomously while it gets further enriched through various streams like engineering data, ERP systems, maintenance data, data from projects. This can then be consumed anytime anywhere depending on the end use. This enables a digital thread in the organization. DRE is setting the foundation of our 3D data at the core to interlace our aggregated 1D and 2D data initially for an agnostic ability to adopt multiple digital twins that are willing to decouple data, and is our Digital Engineering Project of the Year.
Openreach Ltd.
Project ORION by BT Digital for Openreach
Project ORION at Openreach is helping streamline digital planning paradigms to expedite the survey, design, and development of large scale fast fiber networks. Orion is a pioneering product, a first of its kind in the global telecom industry, delivering quality surveys, reducing repeat visits, and driving RFTs (Right First Time) of Network layout/connectivity. Its SPINE Optimization algorithms are helping streamline SPINE network design creation, driving cycle time reduction from six weeks to two. The MDU (Multi Dwelling Units) Survey Returns, involving the automation of route approval creation has saved 30 minutes per route approval form generation. Project ORION simplifies, accelerates, and revitalizes the digitization journey across overall network planning and surveys, redefining the role of a typical desk surveyor to that of a mobile planner by skilling them in the new digital tools. For its role in reinvigorating UK's broadband connectivity infrastructure which is 60% more efficient as before, Project Orion is a Digital Engineering Program of the Year.
Commendable
Covestro AG
Covestro's Digital Twin - Integrated Plant and Engineering Platform (iPEP)
The global chemical industry traditionally depends on a range of diverse design and engineering applications in Project Engineering and Plant Maintenance/Operations. As a consequence, often we face a scenario where there is no common standard for asset documentation nor a common data centric working methodology. Key processes, like handovers between Project Engineering and Plant Maintenance/Operations (PEPM/O) is usually done via nonstandard document formats, adversely impacting the opportunity to scale and grow. Integrated Plant and Engineering Platform (iPEP), from Covestro, is one of the largest scale digitalization projects in the chemical industry, and is helping drive a unique change management paradigm leveraging inclusion and collaboration. The program was initiated to drive a sustainable and cost-efficient transformation journey to an integrated solution in AWS Cloud for creating a digital twin of the Covestro facilities all over the world. This single source of truth solution provides Covestro engineers and decision makers with a new way data centric working methodology to optimize data, processes, and applications through the whole asset life cycle for increased safety, efficiency and interoperability to further help drive the adoption of emerging applications such as Robotics, AI, and Blockchain based systems. The impact-rich engineering and asset information solution is our Digital Engineering Project of the Year.
DFP
Delta Flight Product's SkyPulse
Delta Flight Products' SkyPulse helps airlines' cabin maintenance and in-flight entertainment equipment engineers determine the health and performance of the IFE system in near real-time at a seat level. SkyPulse empowers field engineering teams with ML and IoT solutions to facilitate maintenance activities, driving a significant reduction in the time required for root cause analysis. This has resulted in driving a reduction in maintenance down time and coordination between the cabin crew, field support, and DFP teams, delivering a transformed customer experience paradigm. With its ability to support additional smart in-cabin components including chillers, coffee makers, ovens, and cushions, SkyPulse is a Digital Engineering Project of the Year.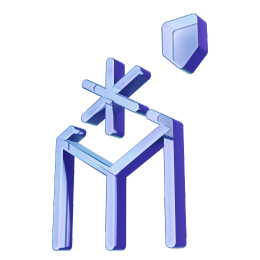 Engineering Product of the Year
Champion
Nanoprecise Sci Corp
Nanoprecise's Solution for Condition Monitoring and Sustainability
Nanoprecise's solution for condition monitoring and sustainability is a combination of three products: MachineDoctorTM is the world's first IIoT hardware that measures 6 parameters vibration, acoustic, speed, magnetic flux, temperature, and humidity with 1 senor, connects to cellular networks (3G/4G/5G) using an e-sim and is Atex and IECEx Zone 0 certified. RotationLFTM is a scalable and Sensor agnostic platform that monitors the condition of the machines in real time, diagnoses the faults and predicts their Remaining Useful Life. NrgMonitorTM is an Energy Efficiency feature, which is an addition to the RotationLFTM platform and helps manufacturers track their energy efficiency & carbon footprint. The solution is our Engineering Product of the Year.
Challenger
5G Technologies USA Ltd.
BorgConnect® Smart Manufacturing Platform
The BorgConnect® Smart Manufacturing Platform from 5G Technologies USA is helping democratize Industry 4.0 for Small and Medium Manufacturers (SMMs). It seamlessly digitalizes the factory floor and optimizes factory performance across key parameters such as energy, maintenance, quality, and production. Developed specifically for the SMM segment, often overlooked in the worldwide momentum observed in digital transformation journeys, the BorgConnect® Smart Manufacturing Platform is scalable, easy to implement, plug and play, and cost effective. It is our Engineering Product of the Year.
GE Healthcare
Revolution Aspire CT Scanner
The Revolution Aspire CT scanners has been developed for emerging markets. It is capable of handling higher patient flows by increasing throughput (up to 50 %) and covering complex cases (70cm wider bore), while delivering improved Image Quality (up to 30%), Smart MAR and low kV imaging for consistent and reliable image quality with 20 % lower breath-hold time due to faster scans. Developed locally in India, the Revolution Aspire CT is our Engineering Product of the Year.
Commendable
Intel Corporation
Intel Blockscale ASIC
In the evolving global technology landscape, blockchain and cryptocurrency represent a key development and driver for the future in distributed blockchain technology. Intel's Blockscale ASIC is built to address the stringent requirements of proof of work acceleration of the blockchain, enabling system designers to balance performance and efficiency. The chip and system, from design to launch, was developed in a record 18 months during the pandemic by a small team of engineers in a startup mode working remotely across multiple time zones. With millions of chips already being shipped worldwide and its robust revenue potential, the Blockscale ASIC from Intel is the Engineering Product of the Year.
Komatsu UK Ltd
Komatsu's K100 Quick Boom Change System
The K100 Quick Boom Change System from Komatsu UK helps automate modular excavator arm configuration changeover from the convenience of the operator cabin. It has been developed to save on the time spent in manually attaching work equipment - delivering up to 90% savings in time - helping improve project efficiency and safety. Leveraging sophisticated digital engineering systems to align and connect the work equipment mechanical, hydraulic, and electrical systems automatically, the K100 is our Engineering Product of the Year.
Qualcomm Technologies, Inc.
Snapdragon® X70 5G Modem-RF System
The Snapdragon X70 5G Modem-RF System with the integrated Qualcomm 5G AI Processor is a modem-to-antenna 5G solution offering unmatched 5G data speeds, wider coverage, lower latency, and all-day battery life to end users. Leveraging AI for mmWave beamforming and smart channel-state prediction for robust coverage and faster speeds, the Snapdragon X70 5G Modem-RF System represents a major advancement in mobile broadband and fixed wireless devices. It is our Engineering Product of the Year.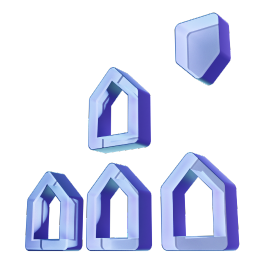 Value Realization
Champion
Airbus
Prometheus
Prometheus from Airbus is an advanced analytics digital solution to assess and recommend effective spare parts strategy for the whole Airbus aircraft fleets (4 million spare parts and 15,000 aircraft) on A320, A330/A340, A380, and A350 families. It combines huge data analytics across Airbus domains on engineering, configuration, manufacturing and after sales data in Skywise, reinforced with Artificial Intelligence (AI) and Machine Learning (ML), to deliver deep business insights. Delivering a 360° real-time collaborative cockpit view from the Design Office up to Customer Support for an end-to-end transformative aircraft lifecycle management paradigm, Prometheus is an fine example of value realization.
Challenger
CN
CN Express Pass
CN Express Pass is a mobility platform that completely transforms the driver's experience at intermodal terminal gates. It has helped streamline terminal operations, boost service, and improve the customer experience without any capital-intensive change in a terminal's infrastructure. It has already set industry benchmarks in terms of its cost-optimizing benefits. With multi-lingual support, digital driver profiles, and the need for minimal human intervention, the CN Express Pass application is an excellent example of value realization through digital technologies.
Individual Awards
The 'Engineer at Heart' category under the Digital Engineering Awards recognizes the maestros of the engineering world and the harmonious melody they produce, that is sustainable change.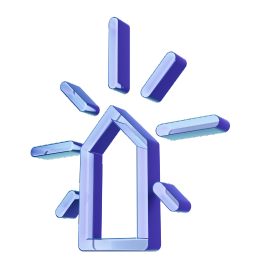 Distinguished Digital Engineer
Ajat Hukkoo
Intel Corporation
Ajat Hukkoo is Vice President, Engineering at Intel Corporation responsible for productizable innovations. For over 30 years, he has helped design, develop, and engineer products that have touched and transformed the lives of millions of people through service innovation, personalization, and automation. Recently, he played a key role in driving the development of Intel's Blockscale ASIC chip, which promises to transform and redefine the existing paradigm around blockchain and cryptocurrency mining by delivering 1000X better performance per watt. The chip was developed during the pandemic in less than 18 months. Ajat is also helping drive diversity at Intel with 55 percent of his direct reports being female, and is our Distinguished Digital Engineer for his multi-faceted achievements in reshaping the outlines of what it takes to be a digital engineer.
Michael Regelski
Eaton
Michael Regelski, currently Chief Technology Officer - Electrical Sector at Eaton, is an inventor and executive leader with over 30 years of experience and demonstrated success in cybersecurity, electronics, controls, and software technology platforms. He has successfully built, inspired, and retained high-performance global teams across the electrical power domain and has helped drive a significant increase in the percentage of women in Eaton's engineering workforce across all levels and regions. Under Michael's leadership, the Eaton Electrical Sector engineering organization has established goals to significantly increase the percent of women in the engineering workforce across all levels and regions, and the team has already doubled female representation in some segments. In addition, he has sponsored Eaton's participation and events at IEEE Women in Engineering Conference and 2022 Society of Women Engineers Conference focusing on Software and Embedded Systems talent; sponsored Eaton's participation in the National Black Engineering Society Conference; and initiated Eaton-wide Women in Engineering Awards Program in 2022 that translated in 263 nominations from the company's global enterprise engineering population. Michael is personally passionate about improving female representation in STEM education and believes firmly in driving real workplace diversity. With multiple achievements across key areas, including patents for 'Integrating Security and Access for Facilities and Information Systems' and a 'Security System for Access Control using Smart Cards,' Michael is our Distinguished Digital Engineer.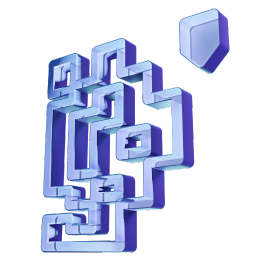 Digital Engineer of the Year
Emmanuel Daniel
Microsoft
Emmanuel Daniel is the Construction Digital Transformation & Product Management Leader at the Construction Center of Excellence (CCoE) in Microsoft Cloud Operations & Innovation (CO+I). He is responsible for digitally transforming the Data Center Construction process. CO+I's infrastructure is comprised of a large global portfolio of more than 200 datacenters and over 1 million servers. Prior to CO+I, Emmanuel was the Director of Digital Transformation & Smart Buildings at Microsoft GWS, where he was responsible for building and delivering the Digital Transformation for campuses across Microsoft. Microsoft's GWS, comprised of a worldwide portfolio of 38 million square feet and over 800 locations across 110 countries. He has redefined the role of building owners, operations & occupier, helping create exciting opportunities for the next generation of engineers leveraging digital technologies and solutions. He is our Digital Engineer of the Year.
Keith Johnston
Chevron
Keith Johnston is the Digital Engineering Manager at Chevron Technical Center. He is helping drive digital transformation of engineering for the Oil and Gas Industry through his contributions to IOGP, WEF, and other leading industry forums, and is playing a key role in shaping and leading the digital twin strategy and delivery within his organization. Under his dynamic leadership, the program has helped save millions of dollars in its very first year, besides delivering over 870 product features and around 20 digital products at scale, as well as filing three patents in the digital engineering domain. Keith has also worked with Chevron's Digital Scholar programs, in partnership with Rice and MIT, to develop digital engineering skills at scale for Chevron, actively mentoring, supervising and guiding projects and thesis topics for scholars over the last three years. As an active mentor for many engineers, who has formally reverse-mentored the Chevron executive leadership on digital delivery, Keith is a sought after speaker at international forums and conferences. With his deep expertise in digital engineering and his work on Oil and Gas digital twins he is helping to redefine the industrial landscape, Keith is our Digital Engineer of the Year.
Venkatramanan Alagarsamy
Rolls-Royce
Venkatramanan Alagarsamy is a Decision Scientist at Rolls-Royce active across such key areas as computer vision and market analytics. His contribution toward deployment of the self-service analytics tool that precludes the need for domain experts to be fluent in machine learning, and the deployment of Knowledge Graph, has helped bridge the gap between key skillsets while ensuring measurable business value for users. Venkatramanan is known for having enabled business teams optimize their operational parameters by a factor of 60 and delivering over GBP 80 million in cost savings, and is our Digital Engineer of the Year.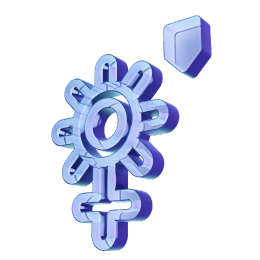 Woman Engineer of the Year
Ashlyn Dumas
ExxonMobil
Ashlyn Dumas is currently a Systems Completion & Start Up Engineer for one of ExxonMobil's Guyana Deepwater Projects. She has led several key engineering engagements across ExxonMobil, the high point of which was her leadership in the innovative engineering management transition and the seamless rollout of an electronic document management system for streamlining data flows within the organization. In another leading engagement, she was instrumental in delivering cost savings to the tune of USD 9 million. She is a firm believer in continuous Inclusion & Diversity initiatives by challenging her team and her own skillsets to stay aligned with the latest developments, and encouraging continuous I&D conversations. Ashlyn is also a team leader in health and wellness initiatives by empowering her team to improve their health and overall quality of life. She works closely with multiple integrated teams at ExxonMobil to deliver industry leading performance across multiple projects. She is a mentor, a wife, and a mother of 2 boys. Ashlyn is our Woman Engineer of the Year.
Lisa Czyszczewski
Phillips 66
Lisa Czyszczewski is Refining Lead for Philips 66's Advanced Integrated Mechanical Integrity (AIMI) project. In an industry historically dominated by men, she is a trailblazer, thought leader, and a role model for young engineers. Lisa plays a key role in facilitating the AIMI Advisory Committee and AIMI Subject-Matter Expert Roundtables. She is an active, voting member of the API RP 581 committee for Risk-based Inspection and regularly participates on the Rice University Materials Science & Nano Engineering Alumni Board. Outside of work, Lisa is a mother to three children, including a rare disease warrior, and is active in her local church. As an expert who presents regularly on Risk-based Inspection topics, besides leading a 150 plus member team in her day job, Lisa is our Woman Engineer of the Year.
Ola Shadiya Oluwadairo
Ph.D., Chevron
Ola Shadiya Oluwadairo, Ph. D., is a Smart Engineering Product Manager responsible for driving the development of the first digital twins developed and adopted at Chevron. As leader of the Team-of-Teams for digital twin early phase framing, she has played a key role in uncovering new opportunities and alternatives, delivering significant business success. An accomplished engineer, Ola is a diversity champion, and is driving transformative talent and engagement paradigms at Chevron. Ola's contribution to the society includes volunteering for the National Society of Black Engineers (NSBE) Student Mentoring at Black Employee Leadership Forum (2022); mentoring five students in Texas A&M mentoring academy (2019-2021) for a successful career in the oil and gas industry; presenting to the Living Word Chapel College Students during Career Day on preparing for graduate school (2018); Treasurer of the Women Leadership Team, Living Word Chapel (2015-2018); Life Group Coordinator, Living Word Chapel (2015 - 2020); and being a part of the iScholar Initiative for mentoring and empowering young African students in pursuing graduate studies. She is our Woman Engineer of the Year.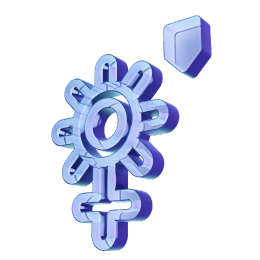 Innovator of the Year
Kieran Wallace
CEng MIMechE, Komatsu UK Ltd
Kieran Wallace is a Senior Design Engineer at Komatsu UK. He has helped develop the patented K100 system (Patent Reference No: EP3434828B1) for excavator work equipment configurations. The K100 is an interchangeable, modular solution which optimizes the time spent in manually attaching work equipment by up to 90 percent, helping improve project efficiency and safety. The development of the sophisticated digital system, allowing for safe operations from the convenience of an operator cabin, makes Kieran the Innovator of the Year.